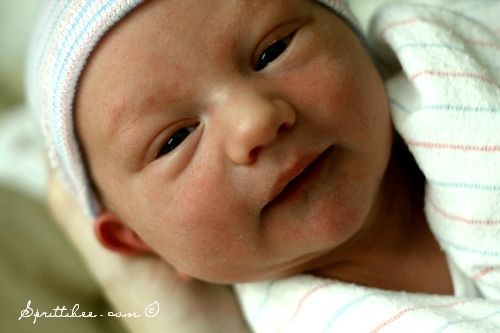 A homeschooling mother really gets no 'breaks'… even when the kids aren't 'doing school'. Even if mama isn't off duty, there are moments in life when you just have to let go and watch God's footprints as He carries you through.
Have you ever read the 'Footprints' story? I used to tote it around on a bookmark in my Bible as a kid. It made a big impression on me; the image of a God big enough (and one who loved me enough) to carry me through the hard spots in life.
Adding number four has not been an easy ride – but my heart is so full of JOY (there's my word for this year)… and I know that once the kinks are ironed out in a way only God can orchestrate, that we'll be right as rain.
While I watch the footprints and focus on the important little details, you'll probably see less of me. I won't be entirely gone… just refocusing and adjusting. For a while.
I can't wait to see what God is doing in our family this year… and I'm sure that claiming the Joy of 2011 is all a part of His plan. It has already started, and it's barely in to February. My heart is open and full of gratitude.
Taste and see that the LORD is good; blessed is the one who takes refuge in him.
~ Psalm 34:8