If you are one of the many homeschoolers out there who have chosen to homeschool because you felt that public school was lacking in moral instruction for your kids, this review is for you. Doorposts is a Christian company that provides Bible and Character-based materials for students, parents, and homeschoolers, so it is assumed that anyone looking in to purchasing something from them already has a Christian faith. With that being said, I wanted to share a little about their spiral bound book called "For Instructions in Righteousness". This review was for the newly released (May 2011) version …"Third Edition of For Instruction in Righteousness" which was originally put out in 1993 and revised in 1995. It now has over 60,000 copies sold.
I don't know about you, but I am always on the look out for good devotionals to do with my kids. We read through our Bible a few chapters every day for school, but I like to add a devotional reading as well. Over the years we have read some great books during this time – and I have listed many of them in my Homeschool Series Curriculum pages. A while back we added "For Instructions in Righteousness" to our devo book list.
I was blown away by the amount of information in this book… which is a "Topical Reference Guide for Biblical Child-Training". It's like a Character Bible — using the Bible's verses to cover each area of 'sin' or discipline need in a child's life. When I began browsing through it at first use, I started to feel really depressed — that I didn't have this book when my children were TINY. Junior High is really too late to start being THIS consistent with child training. I'm so glad I have "For Instructions of Righteousness" for my younger set – the 2 year old and 4 month old… and hope that by working hard to undo some lazy parenting habits, I can still get in a lot of good mileage with the big kids before they are gone.
Here are the topics that are covered in this guide:
Sins of a Proud Heart (pride, self-righteousness, hypocrisy, stubbornness, disobedience, defiance, scoffer/scorner, arguing/contention, brawling, vanity/over-concern for beauty, judging others, confidence in riches)
Sins of Discontent (complaining/ingratitude, selfishness/greed, envy/jealousy, covetousness, rules for borrowers, theft)
Sins of Unbelief (easily swayed/double-minded, backsliding, discouragement/giving up, depression, fear, worry/anxiety)
Sins of an Undisciplined Life (laziness, unfaithful employee, haste, impatience/irritability, anger, gluttony/pleasure-seeking, drunkenness/drug-abuse, immorality/sexual sin, sinful thought life, immodesty, wastefulness/extravagance/carelessness)
Sins of the Tongue (lying/deceit/dishonesty, shifting blame/making excuses, false witness, gossip/slander/tattletale, meddling/busybody, foolish/unclean speech, flattery)
Sins of an Unloving Heart (hatred, bitterness, hitting/biting/kicking/harming others, revenge, bullying/cruelty, unkind/unwise speech, insensitivity/lack of compassion)
Sins in Relationships (bad friendships, poor manners, teasing/troublemaking)
Comparisons of the Obedient and the Disobedient (foolishness vs. wisdom, wickedness vs. righteousness, comparison worksheet)
Each disciplinary area covers the following:
General information and commandments about the particular sin
What happens, or should happen, to the person that commits the sin according to scripture
What should the person do if they have a problem or infraction with the sin/behavior
What the sin is likened to in scripture
Stories that illustrate the consequences of the sin in scripture
The blessings of the opposite virtue
Stories that illustrate the blessings of the opposite virtue
Verses to memorize
AND — under each verse in every section throughout the chapters, there is practical advice, object lesson ideas, book suggestions, and parenting tips on how to go about training your child. [This book is a GOLDMINE of Biblical parenting tips – one I wish I had about 14 years ago.]
The back of the book also has a few helpful appendixes:
Helping your child learn scripture
Using this book as a bible study (wow – that would take forever)
Thoughts on rewarding children
Thoughts on paying children for work
Helpful Resource list
My thoughts on using the book for homeschooling are as follows:
1. You could use it for a devotional (which is what we've been doing)
2. You could use it when your child needs correction as a reference (a lot of people do, I am told)
3. You could use it for a bible study (as the back of the book/Appendix B suggests)
4. You could use it for a topical study to go with character-based unit studies (KONOS, anyone?)
5. You could use it for a list of bible memory verses that pertain to your child's area of weakness (or as an assignment to accompany discipline – writing verses)
6. You could use it for a parenting class/to brush up on your own skills (read it for yourself!)
7. You could use it as a GIFT (for another Bible-based homeschool friend/new parent)
8. You could use it for copywork material to practice handwriting or cursive (great material!)
9. You could use it as a family Bible study – to enrich everyone in your family and grow together in God.
What NOT to do with this book:
Let it collect dust!
Don't be like me and flip through the Doorposts materials and put them back down on the conference table, thinking – "Oh, that's nice. I'll have to add that to my list." Nine years later, with children on the razor edge between junior high and high school, you'll be kicking yourself (I know this from experience). I'm so blessed that I have another set of little ones to use this material on – and thankful for the reminder in this moment that parenting may not be easy, but it should always be consistent and Godly.
What a great refresher course for an old homeschool mule like me – one that has noticed a bit of laziness lately – due to the tired season I'm in and all the lack of sleep we've been experiencing. Time to get back to the standards of the Word and start building on the Rock that I planned this homeschool to be built on.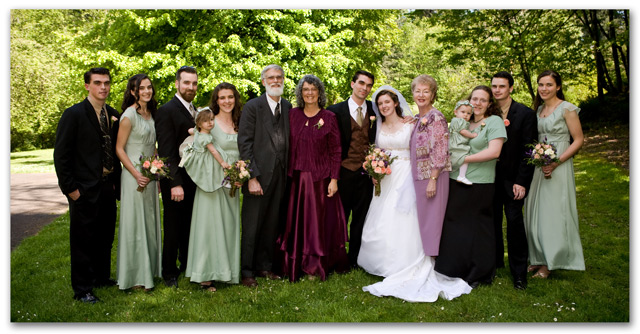 Here's how to find out more about Doorposts and "For Instructions in Righteousness": Check out your own copy of this book in person at the homeschool convention in Austin this weekend — I didn't make it over there today, but plan to be there tomorrow. Or check the Doorposts website to see what conference they will be at near you. Sign up for their user group where you can email with other people who use their products to glean from other homeschoolers and parents with a like purpose. Check out their site and order a free catalog. Find out about the people who publish and sell Doorposts' materials: the Forster Family.
Want to see a sample chapter on arguing and complaining? Click the link and go read for yourself!
Disclosure: Doorposts provided "For Instructions in Righteousness" for this review free of charge, but the opinion expressed here is my own and in no way compensated for.
NOTE: Leave a comment on each of my review posts this week and I'll be picking some winners to any and all of the products that some of these great vendors are offering. One entry per post, per person – enter by Saturday – random winner announced next Sunday the 26th!
Quick Links
Review Week at Sprittibee
Where to Order : Doorposts Website
Doorposts Biblical Parenting Blog
Doorposts Newsletter